Some view him most recently as the superhero Mister Fantastic, others choose funny-man Daniel from That Awkward Moment or maybe even Peter from the Divergent series. Any way you go, Miles Teller has leaped his way into films and hasn't looked back since 2010.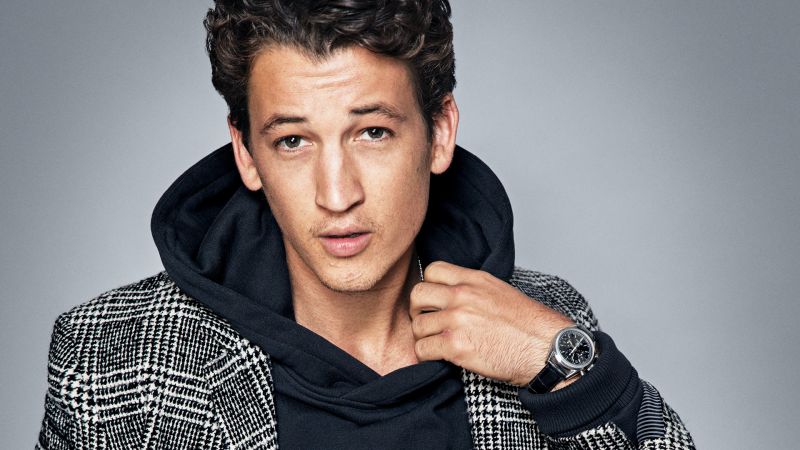 With his debut to acting in the film Rabbit Hole, Miles Teller has come a long way. His most recent work is as Mister Fantastic in the remake of Fantastic Four that came out in theaters on August 7. Teller plays Reed Richards, one of the astronauts exposed to radiation while in space and ultimately the brains behind the Fantastic Four team. Teller also revealed that Fantastic Four was his father's favorite comic book series growing up, and he teases that 60 years later his son is playing the role of his father's biggest superhero.
Teller also has an ongoing role in the Divergent series and is currently in the processes of filming the third one of the bunch, titled Allegiant Pt. 1. Aside from these two hits, he has other films to come out in 2015 and 2016. Included in those are Get a Job, Bleed for This, and Arms and the Dudes. Miles takes a personal interest in the film Bleed for This because of his near fatal car-crash while in college with his close friends. The scars he has from this crash are a constant reminder and he carries that through all the films he stars in.
It is also said that a Fantastic Four 2 will be out hopefully in 2017, which Teller states he is very excited about. He explains that his cast mates and him would be let down if these characters ended with this movie. On top of all that, he is nominated for the 2015 BAFTA EE Rising Star Award. Looks like its onward and upward for the actor, the sky's the limit for Miles Teller!
Twitter | Facebook | Miles Teller Page