The British are coming! Oh yes they are, as the young and talented Eddie Redmayne took home the Oscar for Best Actor at the 87th Academy Awards that aired Sunday February 22nd. Redmayne was first really recognized when he got the lead role as Marius in Les Miserables, and when people heard him sing fans were hooked.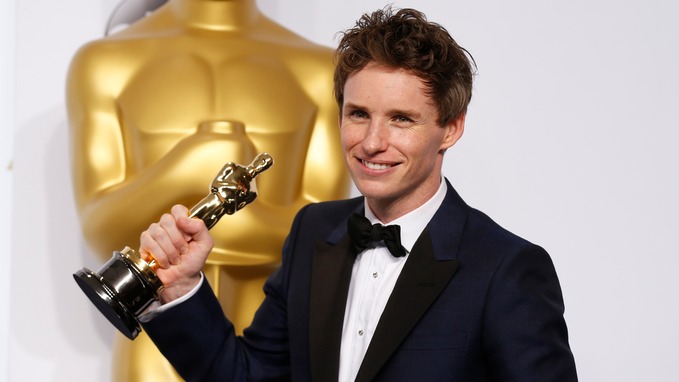 Les Miserables was lucky to have won three Oscars at the 2014 Academy Awards, and I think Redmayne was excited to come back again however with his own nomination. Redmayne won the Golden Globe for Best Actor in a Drama, and he already told the audience of how much he appreciated the Hollywood Foreign Press for giving him the award, but I don't think he was expected to take home the Oscar as there was a lot of hope for Keaton to win this year for his role in Birdman.
Redmayne won the Oscar for his role as the famous physicist Stephen Hawking in The Theory of Everything. Sources say that he stole the show with an amazing performance and were blown away. Redmayne's facial expression was priceless at the award show when he was announced the winner and told The Academy "I'm fully aware that I am a lucky, lucky man…this award goes out to all the people around the world battling with ALS especially the Hawking family and I will promise to take care of him." Referring to the Oscar… His speech was adorable, emotional and humorous.
As Redmayne has had a exceptional year in 2014 and 2015, he is in works of filming his new movie Danish Girl co-staring Amber Heard which is announced to premiere sometime in 2016.