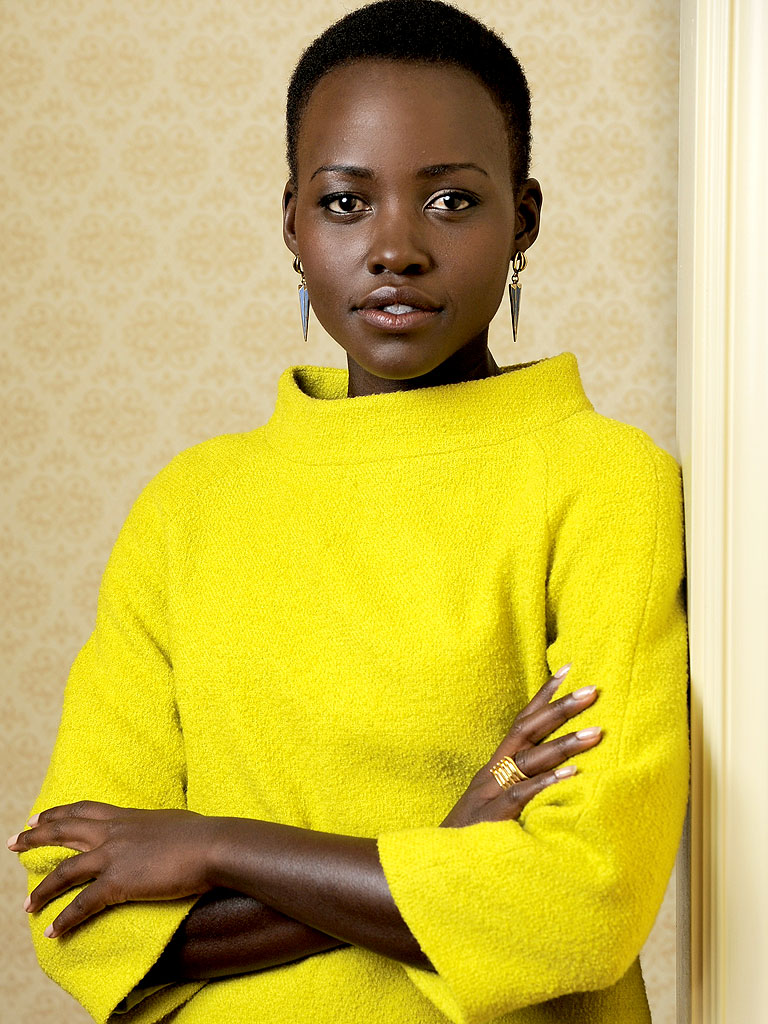 Rising star, Golden Globe and SAG nominated actress, Lupita Nyong'o is taking Hollywood by storm.
She wowed audiences with her debut performance in Steve McQueen's, Golden Globe winning film, 12 Years A Slave. With her unquestionably flawless performance it's no surprise that she has been nominated for an Academy Award for Best Actress in a supporting role.
Lupita was born in Mexico City, where her family were political refugees. She studied in the United States at the Yale School of Drama, and has a degree in film and theatre studies. Lupita has not only acted in films, but she also written, directed and produced the documentary In My Genes, which was played at several film festivals.
Her exotic beauty, sense of fashion and undeniable talent has made her one of the most sought after actresses in Hollywood. At just 30 years old, Lupita has received 19 nominations, and won over 20 prestigious awards for her performance in 12 Years A Slave, including the most highly acclaimed young actor award: the EE BAFTA Rising Star Award.
Lupita will next play flight attendant, Gwen in the action flick Non-Stop, co-starring Liam Neeson, Julianne Moore, and Michelle Dockery. We are expecting big things from this multitalented woman.