Selena Gomez has skyrocketed the already prevalent "buzz" about her debut solo album, Stars Dance, which will be officially released next month. In a live chat from her YouTube channel on June 3, the pop icon discussed the meaning behind particular tracks and her record as a whole, along with details about its cover art and release. The global release date will be July 23, 2013, just one day after Gomez's 21st birthday.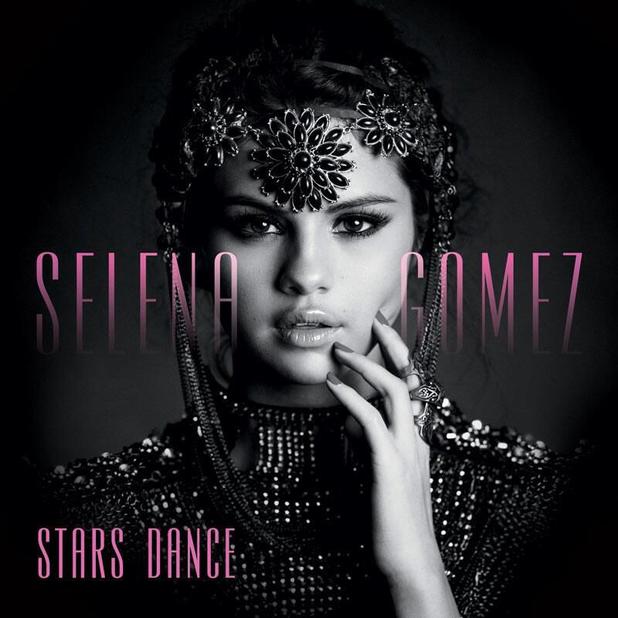 During her live chat, after unveiling the Stars Dance cover art, the multi-platinum, Hollywood Records artist said, "I wanted it to be strong, I wanted it to be confident, I wanted it to be a new side of me." She described her album in two words, as "therapeutic" and "confident," in her effort for it to reflect the "good place" that she has reached in her life. Since Gomez took an entire year off of music to focus on film, she was then able to return to it with a clear mind and new goals. For this album, she was able to speak extensively with each of her producers to gain a unique freedom over which elements would go into each song. She said, "I had more creative control over this record." As a result, this new album will have an entirely different feel compared to her other ones.
Gomez introduced her album with the release of her hit single, "Come and Get It," which recently went platinum. It is a Top 10 hit at Top 40 Radio, holds a spot at #4 on the Billboard Hot 100 Singles Chart and the music video has almost 44 million online views. Selena has performed the song on several high-profile television shows including the MTV Movie Awards and Dancing with the Stars. With a few love songs, a few upbeat dance tunes and a few tracks with integrations of reggae and Spanish styles, Stars Dance is extremely versatile. Selena named the album after it's third track which, according the the singer, is intended to make a big statement of confidence. One line of the song is actually, "I can make the stars dance," which Gomez hopes will exude a feeling of overwhelming confidence and integrity.
The international Stars Dance tour will begin on August 14 in Vancouver, BC CA, and will arrive to the United States on October 10 in Fairfax, VA. The album is available for pre-order on both iTunes and Amazon.com. The track "Slow Down" will be immediately available with the purchase of a pre-order, as Gomez played the full track on her live chat as a special treat for her fans. For more updates on Selena Gomez, her new album and upcoming tour, visit her website, Twitter and Facebook pages.