The wait is over, the park is officially open, and the reviews are in. Jurassic World made its stomp in theaters on June 12th, breaking the box office at $208.8 million in its opening weekend alone. The two hour and three minute phenomenon has many true Jurassic fanatics talking.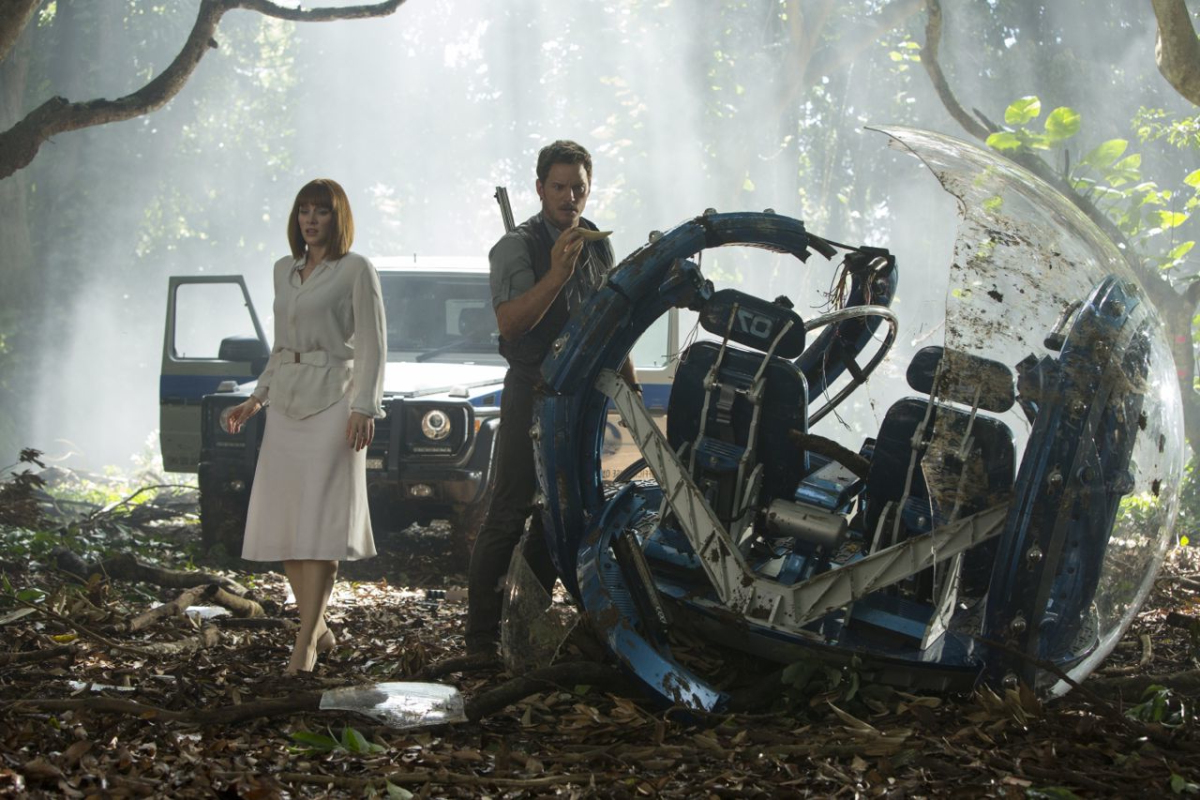 Countless fans that have followed the movie series since its debut in 1993, directed by Steven Spielburg, have long awaited the return of the dinosaurs. Under the new vision of director Colin Trevorrow, these cinematic creatures have the audience springing from their seats with unexpected twists and turns in the film. With the parks features finally being presented in its entirety, mayhem occurs when the newest attraction, the Indominus Rex, escapes from its exhibit and cause a prehistoric meltdown at the luxury resort. Owen, played by Chris Pratt, takes on the heroic role as master Dino trainer and military man to save all that are in danger on Isla Nublar; those at risk including children Gray, played by Ty Simpkins, and Zach, played by Nick Robinson.
This premier has Sandy Schaefer from Screen Rant proclaiming, "Jurassic World is a big, shiny, and entertaining roller coaster ride," and Eric Eisenberg from Cinemablend declaring the film as a, "fun summer blockbuster that will get audiences excited to see dinosaurs on the big screen again." Join the wild attraction at a theater near you!