Staying in the spotlight, the dynamic duo is at it again. Lady Gaga and Tony Bennett amazed at their performance at the 2015 Grammy Awards Ceremony and again recently at the Hollywood Bowl in May. To our great pleasure, they will continue their mesmerizing streak in their Cheek to Cheek Tour this summer.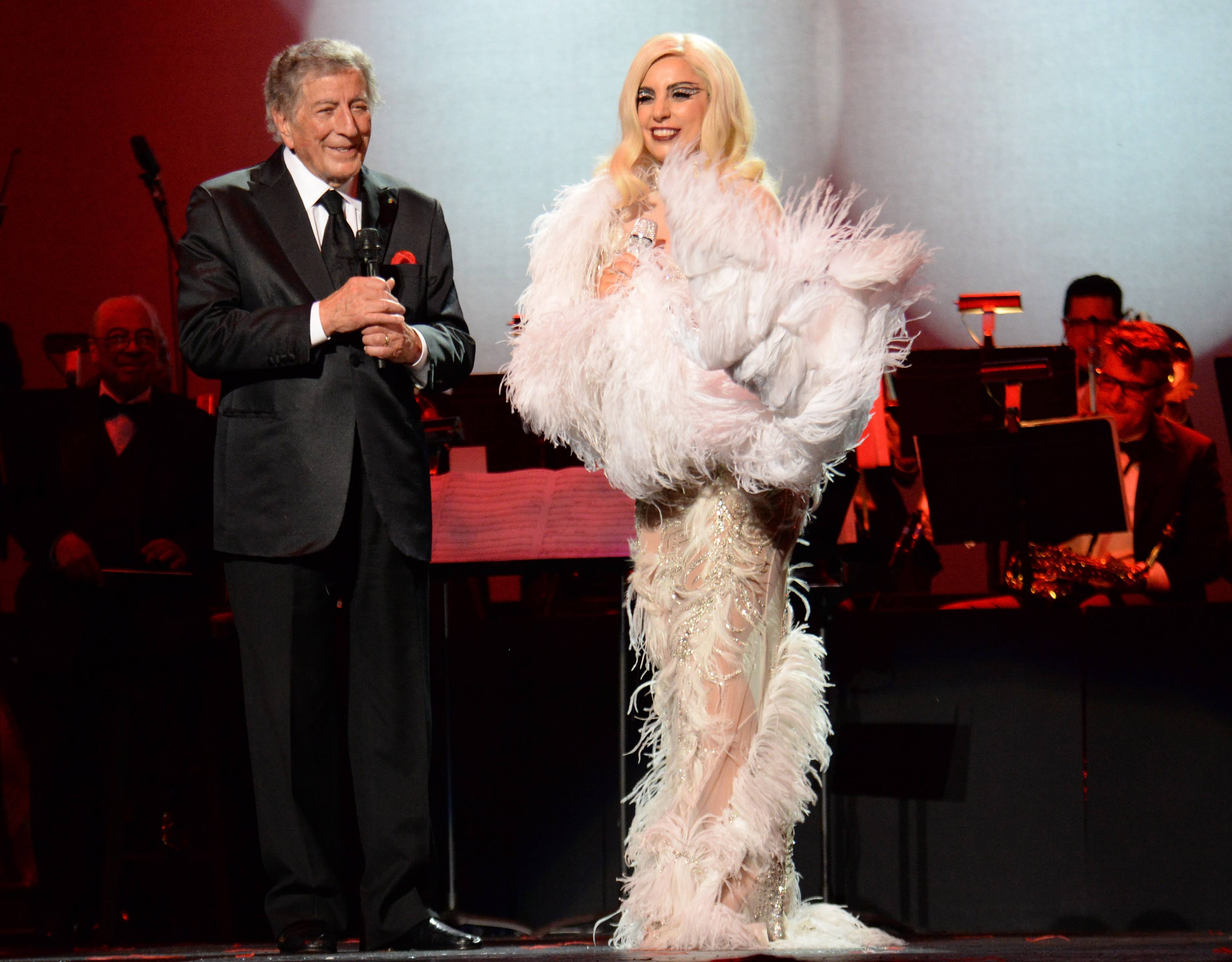 Lady Gaga has been in the spotlight since her rise to stardom as a unique pop artist. Some could say that when the world zigs, Gaga zags, in all the right ways and she's at it again. Pairing with Tony Bennett, a legendary traditional singer performing classic show tunes and jazz. In the summer of 2015, they will continue their partnership in singing these beloved tunes. Some of these timeless acts include: Anything Goes, Nature Boy, I Wont Dance, It Don't Mean A Thing (If It Ain't Got That Swing), and of course, Cheek to Cheek.
Their world tour will begin June 8th in London in the Royal Albert Hall, and stop internationally in the Bahamas, Monaco, Switzerland, Denmark, the Netherlands, Belgium, Italy, and Spain. The pair will stop off nationally in New York, Illinois, Connecticut, Massachusetts, New Jersey, Michigan, Georgia, and ending in Washington DC on August 1st at the Kennedy Center Concert Hall.
Fans of the duo, check out the tours #CheektoCheek Instagram and Twitter contest.  Post your photo, share it and vote to win a prize!
You can find tickets and tour dates on their official website below!
Grammy Performance | Tour Dates and Tickets | "Anything Goes" Studio Video | #CheektoCheek